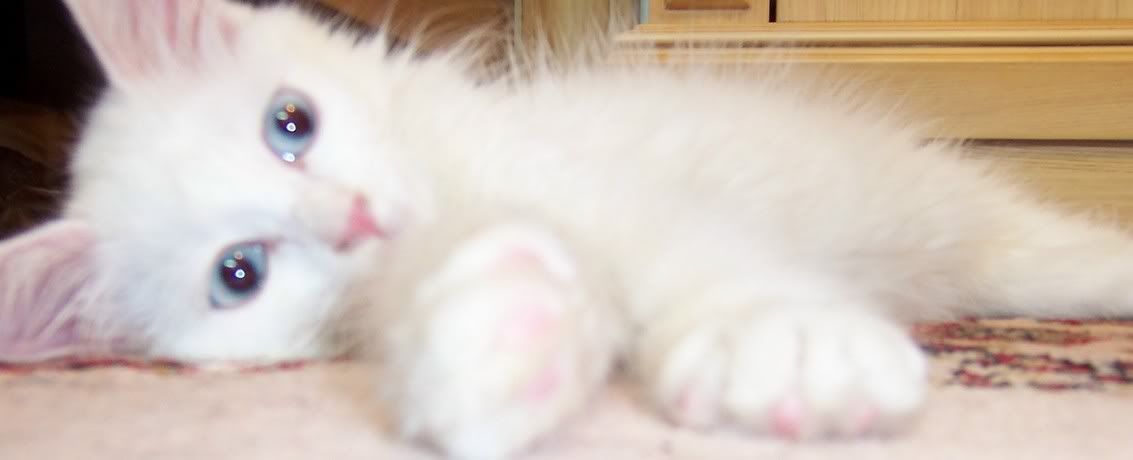 Hello kitties!

I''m a 5 mnth ol American short hair kitty and I'm the apple of my meowmmy's eyes. I came to live with my meowmmy and yo'ba just 3mnths ago. My meowmmy often says she can't remember life with out me cuz I filled my pawrents home and life with so much of love and mischief.

I came to live with my forever pawrents when a lille kitty that adopted meommy crossed the bridge. The kitty stayed with the pawrents for a month then she was sick and needed sum kind of operation but it didn't work and she crossed over. she was only about 1.3 mnths old and meowmmy was devastated what ever that word means.

In order to cheer meowmmy up yo'ba went to a breeder and picked me over my brotfur. meowmmy was hurting very badly and needed a few days to allow herself to completly fall in love with me. My yo'ba did not like cat alot and he allowed me cuz he loves meowmmy alot and he would do any thing to make her happy. Needless to say both the pawrents are head over heels in love with me now. I am theire baby gurl and I get showered with more then my fair share of keeses and treats.